Other Projects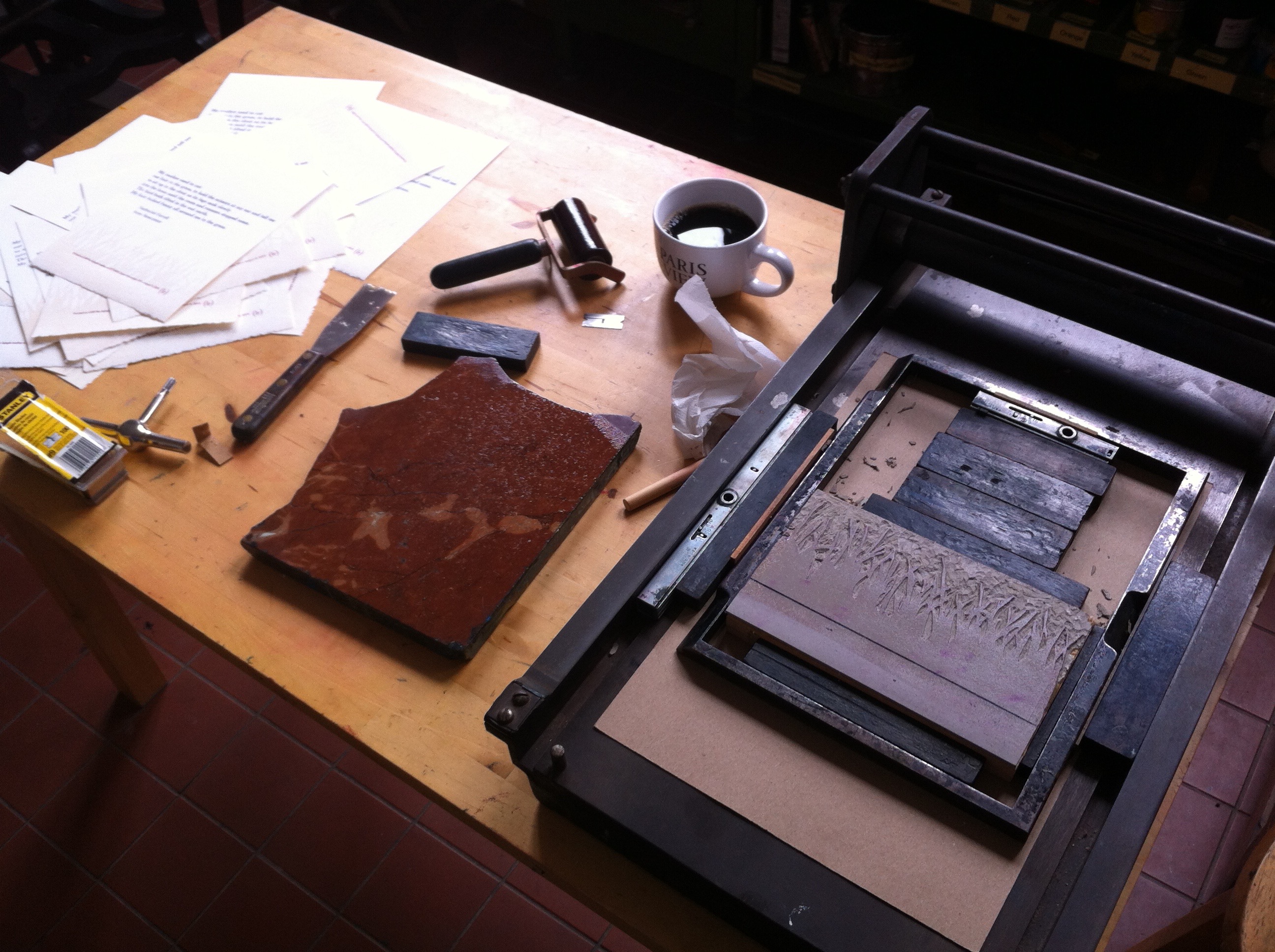 This is a photo of my workstation during letterpress printing. On the table are, from left to
right, printed materials, a palette knife and ink brayer, an inking stone, a coffee mug, and
a proofing press locked up with a linocut design.
Beyond my work as a teacher and researcher, I have a few other projects to which I devote my spare time.

One activity involves non-profit poetry publishing: for several years, I served as the Letterpress Typemaster for Ugly Duckling Presse, and in that capacity I managed and occasionally printed with the fantastic collection of lead type they have available. Previously, I also assisted UDP with grant writing; I have worked on successful funding applications to the National Endowment for the Arts, the New York State Council on the Arts, the New York City Department of Cultural Affairs, the Jerome Foundation, and the Gladys Kreible Delmas Foundation.

While my work involves less poetry than it once did, I continue to maintain the online literary journal a Perimeter, which I edited and co-founded. Additionally, I served as the Assistant Poetry Editor for the U.K. journal Critical Quarterly. I have written short poetry criticism pieces for Coldfront Magazine's "Song of the Week" series, and for Steve Evans' "Attention Span". Poems of mine can be found in DIAGRAM 16.1, 6x6 #31, The Volta, 1913: A Journal of Forms #6, The Western Humanities Review, The West Wind Review, Poems by Sunday, and Underwater New York.

I spend a lot of my time cooking, but that's hard to show on a website.